Poster & Flyer App for Windows Store
Poster & Flyer is a modern WYSIWYG app that is designed to help you create posters, flyers, pamphlets, catalogs and brochures. It comes bundled with over 50 beautifully pre-designed templates, carefully handpicked fonts for different purposes and atmosphere. What's more, we only use original high definition scenery and texture images as poster backgrounds.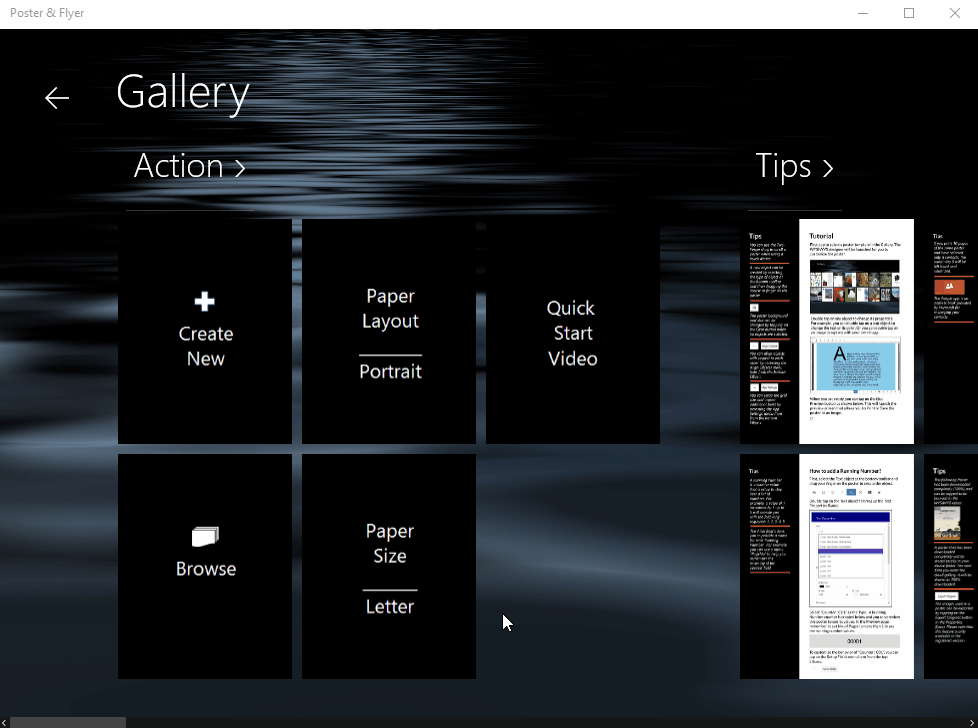 The app is capable of generating QR Code barcodes for designing interactive mobile posters and supports advanced features such as image cropping, printing serial-running numbers and importing contacts from Microsoft People's app. With over 200 MB of graphics and font resources in a feature rich app, you will certainly find this app useful for all your needs in poster and flyer production.